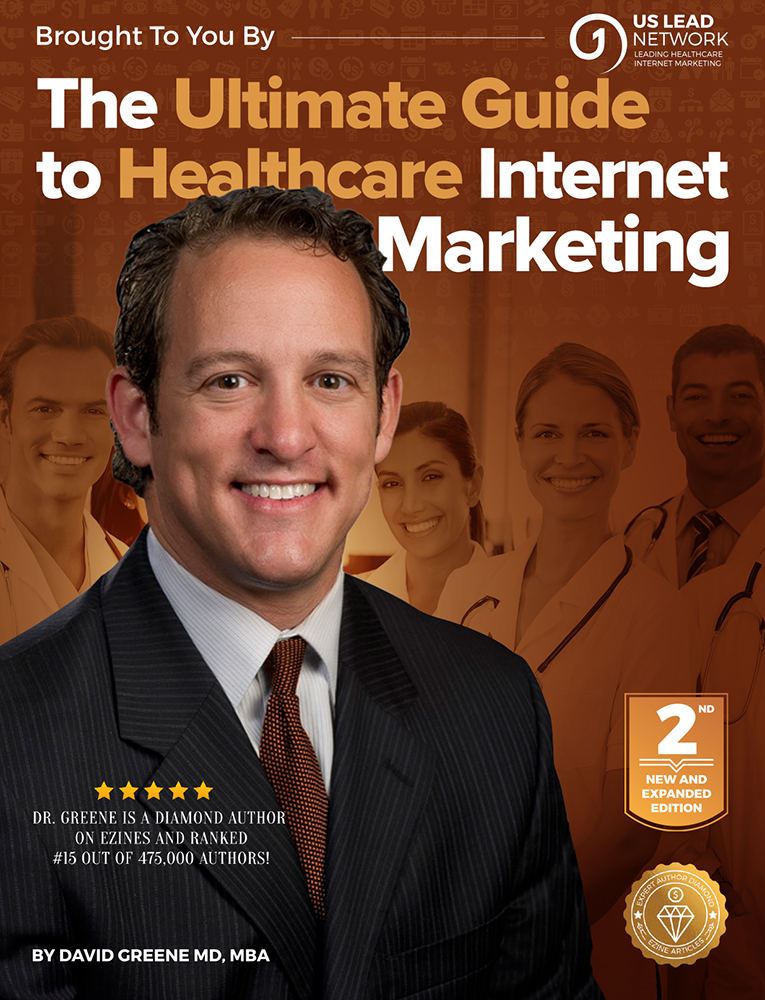 BOOKS BY DR. GREENE
Dr. David Greene has written two books on healthcare internet marketing. When he owned a pain management clinic in a competitive area of Phoenix AZ known as the Biltmore, it was imperative to maintain an effective web presence.
Over hundreds of hours, Dr. Greene learned how to create an incredible web presence that was very effective for attracting new patients. This included using blogging, videos, great website content, email marketing, press releases along with such techniques as reputation management.
He decided to write the initial Healthcare Internet Marketing book in 2013. When asked about how he had the time to write a book, Dr. Greene remarked, "I would just dictate a chapter every time I drove back and forth to my time at ASU Business School. It killed the time and helped me fit it into a busy schedule!"
The book was a comprehensive look into how Dr. Greene's techniques filled up the pain clinic's schedule consistently. After a few years, Dr. Greene decided to update the book with a 2nd edition, which is also available on Amazon.
When asked why he felt comfortable putting all of the tips and techniques into the book for public consumption, he replied, "I was a little hesitant at first. Then I realized that medical internet marketing is complicated and time consuming. No provider in practice has the time to actually implement all of the strategies, that would be best left up to a company like US Lead Network!"